MATTHEW METZGER MATERIALITY COLLECTION PREVIEWS AT 14TH ANNUAL ARCHITECTURAL DIGEST HOME DESIGN SHOW, NEW YORK, NY
COLLECTION FEATURES CUSTOM AND LIMITED EDITION SCULPTURAL FURNISHINGS AND ATMOSPHERIC PAINTINGS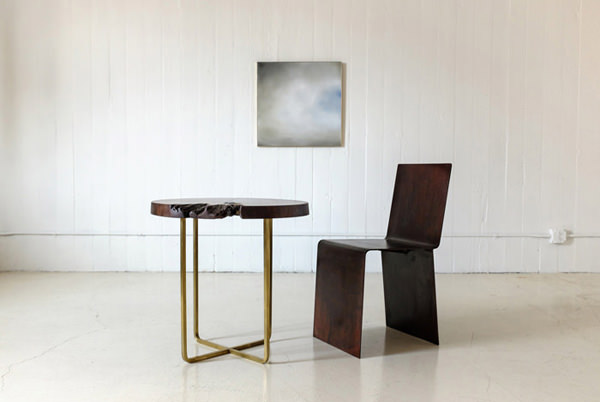 Metzger began his career as an attorney before discovering his true calling as a furniture designer/maker and painter. Coming to the arts through the study of literature and philosophy, he identifies his processes with anthropologist Claude Lévi-Strauss's Bricoleur, the handyman working with a limited set of tools, methods, and materials to affect alchemical transformations. Whether in the coalescence of a remembered landscape emerging in the materiality of paint, or in the transformation of the patina of woods and metals, there's a sense of magic and alchemy involved in his practice.

Furnishings in the Materiality collection celebrate the inherent imperfections of such woods as bleached and charred oak, bleached maple, and walnut, cast bronze, brass, corten steel, marble, and tumbled limestone and the unsettling of objects that emerges from the juxtaposition of these materials. Committed to clean lines, Metzger avoids unnecessary adornment and elements. His work embodies a quiet yet dramatic presence and speaks of the strength of such enduring influences as George Nakashima and Danish design, but is distinguished by his modern interpretation of understated beauty, combined materials, and reverence for nature. Based in southwestern Ohio and working with limited machinery, Metzger sources woods from Amish millers, fashions his metals in local foundries, and develops his own acid patinas, bleaches, and charring techniques. Inspired by wood's integrity and unpredictability, he enjoys the creative and technical challenges of figured woods with their natural variants and patterns. Rescued at the right moment, the wood remains sound but marked by natural processes. "It's about having respect for the wood, attunement to timing, and knowing when and how to work it," says Metzger. "Of course it's more complicated than that; there's poetry to the process of calling out its inherent beauty." The surface of a maple and cast bronze side table, made from spalted maple hand-bleached over 20 times, draws its particular and unpredictable beauty from black streaks throughout the wood formed by partial decay, or spalting, the activity of bacteria in the wood. A single red brass butterfly affixed over a natural knot and the cast bronze base create unlikely context. The wood is finished with hand-rubbed waxes.

Neither abstract nor figurative, Metzger's paintings emerge from the coalescence of sense memories from nature remembered and imagined. "When you walk in fog, or try to hold on to the passage of a scudding cloud, what does that feel like? The paintings are about these and other ephemeral moments and sensing our place in that immensity." Working with the traditional mediums of oil paint and egg tempera he makes, Metzger builds his images of clouds, light, and air with sometimes as many as 50 layers. In the work's evocation of images that belong to the passing moment, to the world of change, Metzger captures and holds for us a poignant stillness.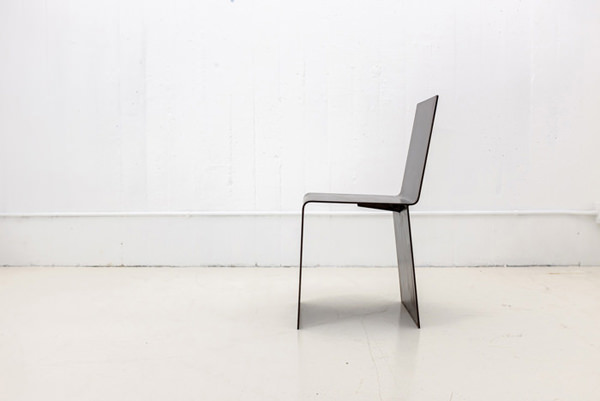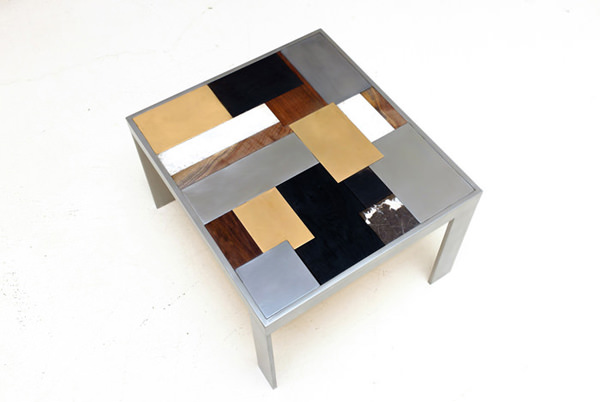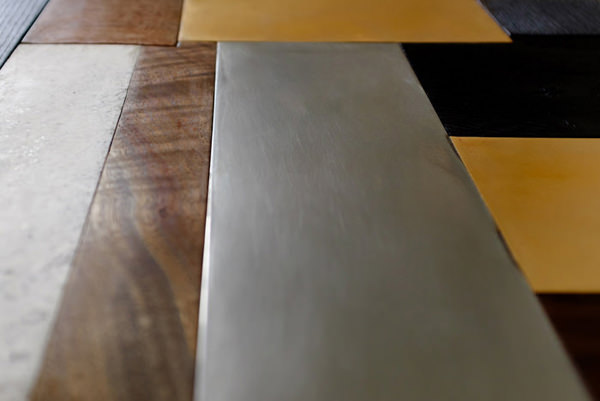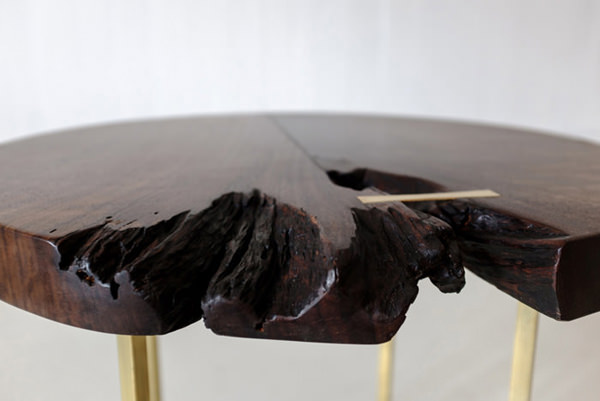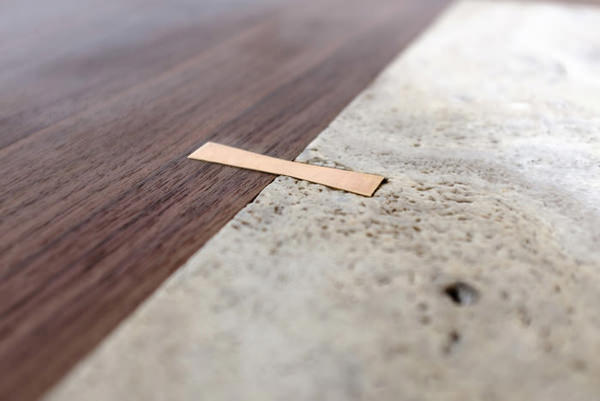 About Matthew Metzger
Matthew Metzger is an artisan and painter designing and building sculptural furnishings and creating atmospheric paintings. Metzger's designs embody a quiet yet dramatic presence and speak of the strength of such enduring influences as George Nakashima and Danish design, but are distinguished by his modern interpretation of understated beauty, combined materials, and reverence for nature. Based in southwestern Ohio and working with limited machinery, Metzger sources woods from Amish millers, fashions his metals in local foundries, and develops his own acid patinas, bleaches, and charring techniques. His sensorial landscapes, abstract images of clouds, light, and air crafted on wood panel with multiple layers of pigment and egg tempera capture a similar simplicity and stillness. To learn more about Matthew Metzger Fine Arts please visit www.metzgerfinearts.com

About Architectural Digest Home Design Show
The 14th annual Architectural Digest Home Design Show, held from March 19-22 at Pier 92 and 94 in New York City, showcases the best in the home design and luxury market. The four-day fair features more than 400 premium brands and covers a range of categories including: furniture, accessories, art, kitchen and bath products, flooring, rugs, carpets, electronics, ceramics, stone + tile, wall covering, lighting, outdoor products, building products and more. It is free to design trade who pre-register online. The on-site ticket fee for trade is $30. General (consumer) admission is $30 online and $40 at the door. A portion of proceeds of all ticket sales benefits DIFFA: Design Industries Foundation Fighting AIDS. The Architectural Digest Home Design Show is produced by Vornado/Merchandise Mart Properties Inc. (MMPI), hosted by Architectural Digest, and co-sponsored by The New York Times. www.ADHomeDesignShow.com