case studies
Design and Lifestyle Events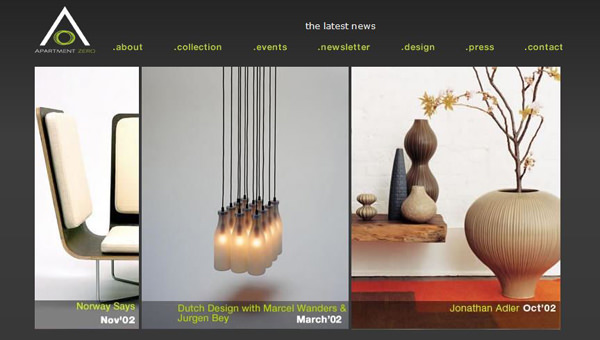 Pioneers in experiential marketing and community engagement, we worked with such luxury design retail brands as Boffi, Apartment Zero, Relish, Contemporaria, Vega, and Vesta Home, concepting and creating targeted event experiences that established these lifestyle brands as experts and destinations for immersion in new currents in design. We created, managed, and publicized events, panel discussions, chef demonstrations, by-invitation creative class dinners for stylemakers and hi-profile design community guests, and lecture series, securing such design stars as Piero Lissoni, Karim Rashid, Angela Adams, and Blu Dot. Sponsors and partnerships negotiated for these events include The American Institute of Architects, DC Architecture Week, The Embassy of the Netherlands, Metropolis, Surface, Metropolitan Home, and Elle Decor magazines, Kimpton Hotels, Bombay Sapphire, Bang & Olufsen, and Sassoon Salon Washington.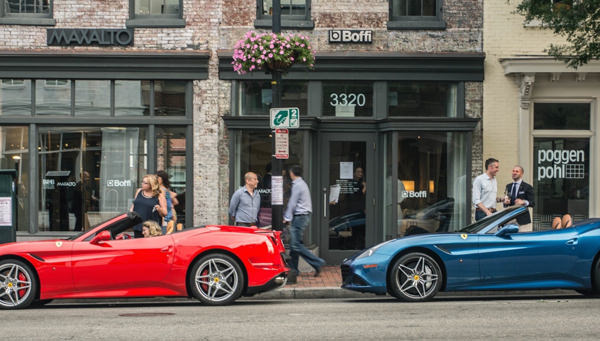 Hotel George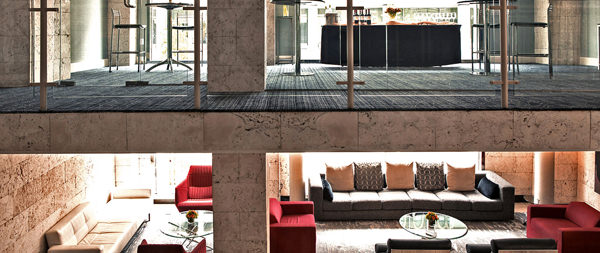 For the Hotel George and Amtrak's Acela Express, we concepted and produced Destination DC Design, a four-day FAM press trip designed to shift national press perceptions of Washington as a buttoned down bureaucratic town through direct experience of the neighborhoods and the style businesses shaping the new DC. Our goal was to show the advance edge of DC to new audiences while positioning The Hotel George as Washington 's first and premier boutique hotel. We engaged as sponsors eighteen downtown restaurants, theaters, spas, museums, and design businesses. We scheduled "Design Matters," Vega's ongoing series of designer events, to coincide with Destination DC Design. We launched the FAM (and Vega's event) on Penn Quarter's Third Thursday, the monthly evening celebration of art and design organized by the Downtown Arts Committee that attracts record crowds from the greater Washington, DC metropolitan area to revitalized downtown DC. Targeted press included style, design, shelter, and travel publications. Represented publications included: City Magazine, Dwell, Post, Arrive, The Delta Shuttle Sheet, The Washington Post Style section, Washington Entertains, The Boston Globe, The World & I, and Wine Spectator.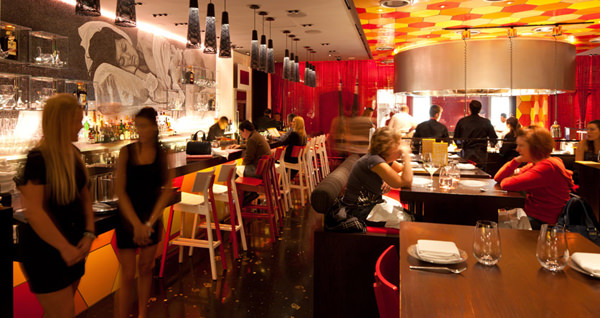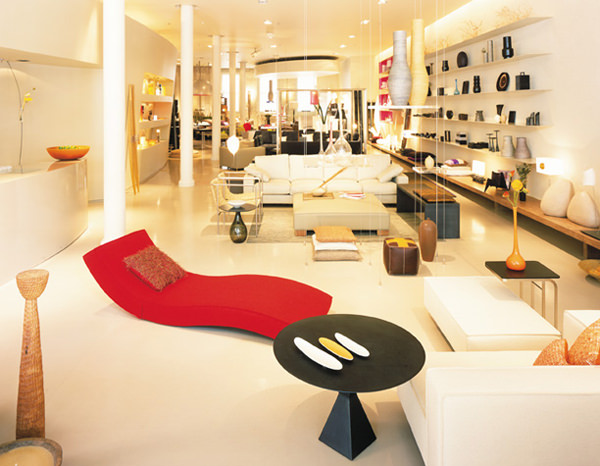 FOTOFOCUS Cincinnati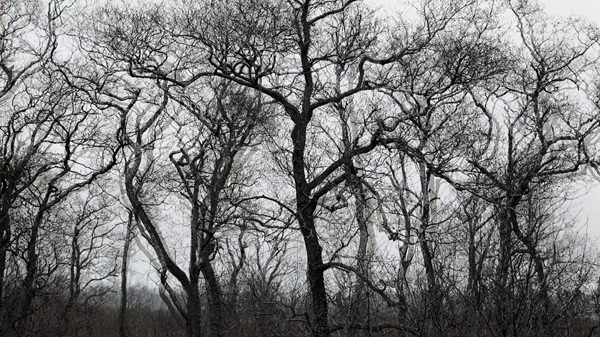 santeri tuori | forest curated by judith turner-yamamoto
During a two-year engagement with FOTOFOCUS Cincinnati, a new nonprofit photography organization, we worked on organization identity and the development, launch, branding, and programming of an upcoming month-long photography festival. First serving on the advisory committee, PBC became FOTOFOCUS spokesperson, promoting the organization and its forthcoming festival to city leaders, regional tourism bureau, and the 70 museums, galleries, universities, and neighborhood arts centers, that became exhibition venues. We developed all website messaging, video scriptwriting, press materials, and media outreach. We researched and executed a $100,000. national advertising campaign with 2.5 million impressions, negotiating all media buys and executing insertion orders. We edited, wrote content, and provided production management for a 64-page magazine inserted regionally in the New York Times and in CityBeat reaching an audience of 63,000.

doug + mike starn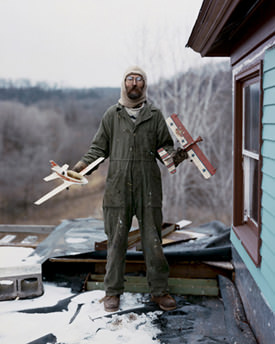 alec soth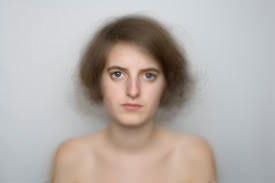 jocelyn allen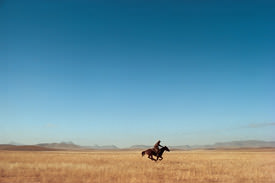 william albert allard
We brought on board 6 media partners -- The Cincinnati Enquirer, CityBeat, WNKU, Cincinnati Magazine, Aequai, and WKRC TV, negotiating partnership parameters. Highlights of secured press coverage include 3 New York Times placements, articles in 40 online magazines and blogs, and 42 placements in Cincinnati-based publications. Over 20,000 people attended FOTOFOCUS exhibitions and programming.
A-Line Magazine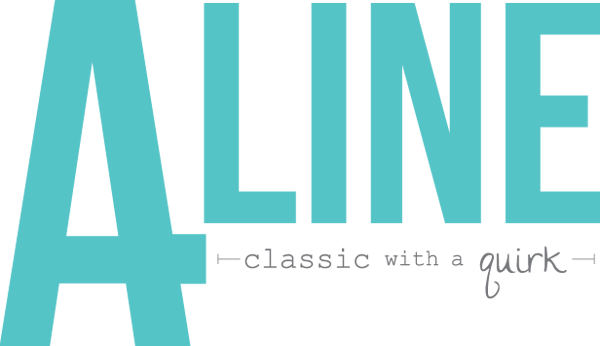 We launched A-Line Magazine, a new women's magazine with a unique niche among Greater Cincinnati media with its focus on locally sourced fashion and beauty trends, local style-maker profiles, and coverage of cultural, culinary, and crafty women and organizations. We developed all messaging and generated awareness in the media and in general audiences, as well as providing editorial staff media training and sales force talking points and training.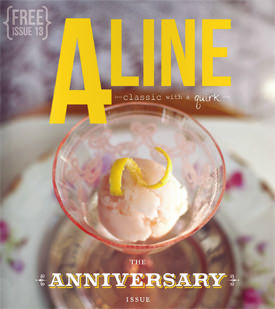 Secured media coverage included WNKU Morning Drive, WCPO-TV 24- Good Morning Tri-State, and monthly editor-in-chief guest spots on Fox19 Morning News with Sheila Gray. As part of its Women Excel (WE) initiative, the Cincinnati USA Regional Chamber named A-Line Magazine a 2011 WE Celebrate award finalist in the category Marketing to Women: Best Campaign of the Year. Negotiated event collaborations include Essencha Tea House, Krohn Conservatory, Eat Well, Paul Mitchell The School Cincinnati, and Brazee Street Studios.
In addition to ongoing editorial consultation, as editor-at-large, Turner-Yamamoto created, produced and wrote "House Calls", a regular feature spread taking readers inside the homes and lives of Cincinnati's most fascinating high-profile women.
Liz Levin Nesting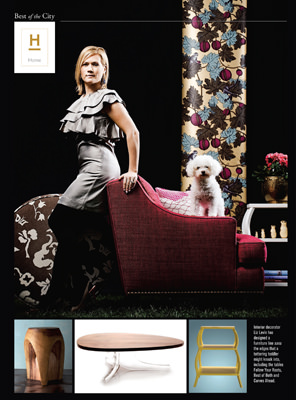 DC Modern Luxury - January 2010
We worked with interior designer Liz Levin to define and distill the new Liz Levin Nesting brand. We wrote the website for the new online design resource and launched the business to local and nationally- targeted consumer and trade audiences. Secured media coverage included, House Beautiful, Better Homes & Gardens, DC Modern Luxury, The Washington Post, The Denver Post, The Chicago Examiner, AP and Creative wire stories, and viral blog coverage.
MyHelsinki
The City of Helsinki asked us to come on board as a collaborative partner in developing Invitation to Helsinki, a program that aimed to build lasting relationships between the national capitals of Washington, DC and Helsinki, Finland. With its compressed time frame, diverse programming, and demand for ongoing creative problem-solving, the project showcases the flexibility and creative muscle we pride ourselves on offering our clients.

photos by angie seckinger
We worked with Pluto Finland, a Helsinki-based production company, to research and identify the 12 talented Washingtonians in fields from design, to children's education and the environment and beyond, who would travel by invitation to Helsinki on individual journeys. We interviewed participants and developed their stories and wrote additional text for the program websites www.myhelsinki.fi and www.invitationtohelsinki.fi.
We helped develop content and text for MyHelsinki, the exhibition on view at the Embassy of Finland, Washington, DC during May 2009 spotlighting the Invitation to Helsinki program participants' Helsinki discoveries and impressions. We collaborated with the Embassy of Finland to develop programming, drive awareness, and attendance for the more than 30 events planned during the exhibition's run, including negotiating the Embassy's hosting of DC Modern Luxury's pre-party for the White House Correspondents Dinner. Nearly 8000 visitors experienced MyHelsinki.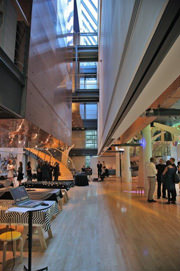 photo by ken wyner
Our targeted media outreach yielded feature coverage in The Washington Post: Style and Weekend, Post Express, DC Modern Luxury, Hemispheres, Where, Georgetowner, Greg'slist.com, and Bisnow.com, among others. The accompanying advertising plan executed by PBC provided strategic placements supporting secured editorial coverage.
Travis Price, Architect, Philosopher, Educator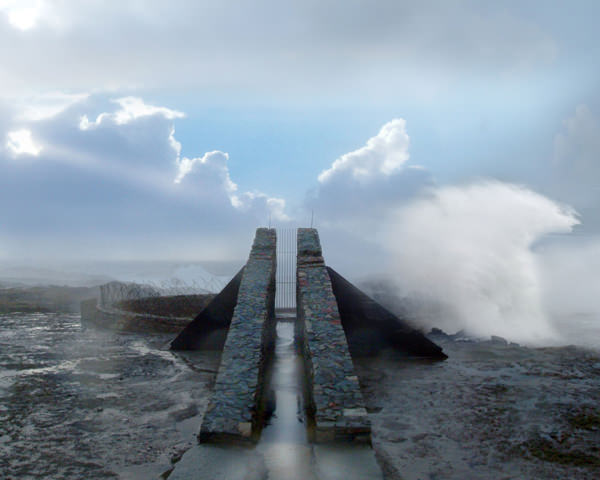 travis price
We worked with green architectural pioneer Travis Price to promote his book The Archaeology of Tomorrow, published by California publisher Insight Editions, and to position Price as a noted national speaker. We leveraged the book's publication to expand Price's reputation as a lecturer with a visionary message about sustainable architecture for the 21st century and to create new venues for speaker events. To control costs, we conceived, wrote, oversaw, and continue to manage www.archaeologyoftomorrow.com a website designed to function as an electronic press kit to promote the book and Price's upcoming speaking engagements. Events secured to date include lectures at the National Building Museum, The Explorers' Club, The Urban Land Institute, The Telluride Film Festival, The AIA/NY, the AIA/DC, The National Geographic Society, and The Aspen Institute. We secured press exposure in more than 30 publications and radio interviews, including The Washington Post, The New York Times, Metropolitan Home, and AIA Magazine, Dwell, Plenty, The Kojo Nmamdi Show, The Mark Steiner Show, Maryland Public Radio, National Geographic Radio, Minneapolis Public Radio, and National Geographic World Talk. We placed The Archaeology of Tomorrow in key bookstores throughout the country, including the Museum of Modern Art (NY), the Museum of Contemporary Art (Los Angeles), the National Gallery of Art (DC), and Magers and Quinn (Minneapolis), among others.
718: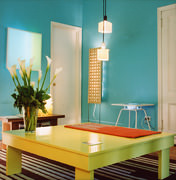 We worked with Gavin Benjamin, a designer based in New York and Pittsburgh, and his 718: line, to craft his message, develop his packaging, and do mini-launches of his furniture line nationally and in the Pittsburgh market, tying media releases to the International Contemporary Furniture Fair (ICFF) and the launch of new lines. A one-man start-up with limited capital, we collaborated with Gavin to create a low budget package with fresh appeal and a media plan that would expand in scope as the company grew.

ICFF 2001-
We worked with Gavin to secure and off-site event at Auto, bringing in Bombay Sapphire as liquor sponsor for the event. Media coverage included a profile in the 2001design issue of City Magazine distributed during the magazine's ICFF-sponsored events, and, in Pittsburgh, event and feature coverage in the homes & gardens section of the Pittsburgh Post Gazette Shady Ave. Magazine.
ICFF 2002-
We secured a six-page spread in the 2002 spring design issue of City, a product profile in Clear Magazine's design issue, and inclusion in a Washington Post feature on innovative table designs.
ICFF 2003-
We positioned Gavin as a lead exhibitor at Downtown at the Chelsea Hotel , a hip alternative trade show running concurrent with ICFF and focusing on emerging designers from the States and abroad. We brought him on board as a designer for Tissage du Monde to showcase his design talent and build market and manufacturer exposure in different media. Coverage included ID Magazine's ICFF Picks, Interior Design Spring Market tabloid (furniture and rugs), V, inclusion in an 8-page Interior Design feature on rugs and carpets, ICFF pick, washingtonpost.com.
Tissage du Monde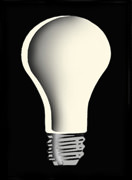 rug design by stephen watkins
Tissage du Monde, a new company producing and importing Tibetan carpets from Nepal, approached us for business development, marketing, and a branding plan that would separate them from their competitors and introduce their product to the trade and to consumers. Involved from name inception onward, we worked with the graphic designer to develop their visual message while we conceived and developed the defining identity of bringing together a diverse group of prominent designers from different cultures and design fields, including fashion, furniture, and interiors to create contemporary interpretations of this age-old tradition of rug-making. We researched and approached such designers as London-based fashion designer Shirin Guild, French furniture designer Douglas Mont, and British graphic designer Peter Saville, Madrid-based interior designer Daniela Gray, and New York-based interior designer Stephen Watkins, all of whom are now designing Tissage collections. We researched and approached Dutch product designers Marcel Wanders and Hella Jongerius, and jewelry designer Itazu, traveling to The Netherlands with a Tissage principal for initial meetings. Tissage is now in negotiations with these designers. Press coverage includes two features in Interior Design, V, ID, The Washington Post, washingtonpost.com, and Where.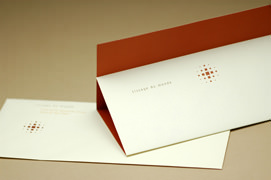 design by ripe
MOD DECOR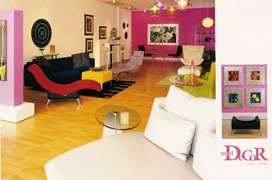 Mod Decor, a contemporary home furnishings store in Gaithersburg, MD, approached us about repackaging their identity and re-launching the store. Through interviews with Nidhi Gupta,one of the store's owners and the personality that would be put forth to media and public, her love of color and the origins of that passion in her childhood in Northern India emerged as a key element in her story. Together we decided that fuchsia, the unusual color choice for a favorite aunt's wedding dress, should be the store's signature color, defining the physical space as well as the visual and verbal identity. The store was repainted with accent walls in fuchsia. We brought on board a visual merchandiser to refocus and edit merchandise display.The graphic designer we brought in was asked to develop logo and collateral materials that would reinforce the store description I had written (attached here for your review) and capture the sense of energy and play that define Nidhi's design esthetic. We developed the tagline "Life by Design" for the logo. The collateral materials, bright white paper with fuchsia logo and fuchsia back, were delivered to the press in a bright white folder. When opened, the package glows, perfectly conveying the spirit of "masti" the intoxication with life that defines Nidhi's style. Placements include Elle Décor, Washington Post Sunday Source, washingtonpost.com, Washington Business Journal.